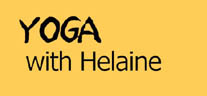 Yoga-to-Go

Don't see an option that works for you? Create your own class for your family, friends, workplace, or community.

This one is up to you. Think about where you would like to have yoga and with whom. I have done classes for students in their homes and workplaces and for professional groups at conferences. I held a session with the directors of an insurance company just before one of their meetings. Wherever yoga is practiced, it tends to relieve tensions and get everyone in a more open and creative frame of mind.





One year, one of my students made yoga gift certificates for her staff as holiday gifts and had me create a class for them featuring specific warm-ups and postures she wanted them to experience. Yoga classes can also be terrific as fund-raisers. And the classes can be designed to work for a wide range of fitness levels. I have offered "chair yoga" classes to help a youth group raise money for a homeless shelter. Chair yoga may sound wimpy, but it can be challenging for athletes and safe for those who are partially disabled. So be creative! Where would you like to have more yoga in your life?