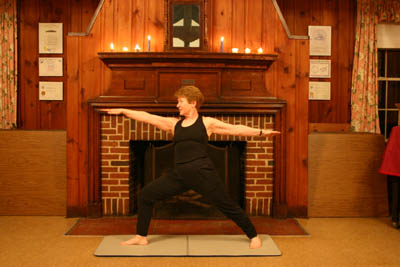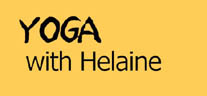 A few comments from Helaine's students:

"Helaine is a wise sprite of a person, with a wonderful sense of humor, a warm, soothing voice, and a deep concern for the well-being of each class member... Although we work with the same poses over a class series, Helaine makes each individual class fresh and "in the moment." She is a master!"

"There is still something very special about Helaine's class. First of all, there is Helaine. She brings such a wonderful gentleness and strength in her supportive spirit to the class. One really feels and sees that she cares about each member of the class and how they are progressing. She provides both a variety of postures and a wonderful spiritual feeling to the class. After ninety minutes of Helaine, I feel as if I have spent a full day at Kripalu."

"I am very choosy about yoga classes, having worked with several different teachers over the past twenty+ years. What always keeps me going to class is the authenticity of the teacher and the healing environment he/she creates."

"I'm a little type A and in some other yoga classes have felt that I'm not living up to expectations which makes me disappointed in myself. Helaine generates no pressure just a spirit of willingness to try. So year by year I'm getting better at breathing, stretching and muscle control."

"I wouldn't miss my yoga with Helaine for anything in the world excepting travel, illness or death. I schedule the rest of my life around my yoga classes as it is clear to me the healing benefits I find in each class. I deal with many chronic health problems and yoga has been helpful in bringing peace to my spirit in regards to things that I cannot change and has given me the courage to continue to try in spite of physical issues. The healing energy Helaine radiates is palpable. I hear it in her voice, in the unobtrusive care with which she observes and monitors our movements and especially in her touch. With our permission, she provides a gentle foot massage at the end of class. It helps me deepen into relaxation."