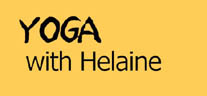 Classes

Expect to leave class feeling refreshed, relaxed, energized, and perhaps even a bit inspired in body, mind and spirit.

All of Helaine's classes are multi-level but tend toward the gentle side. Kripalu Yoga focuses on learning to listen increasingly carefully to one's own body and learning to discern and monitor what works for you. Challenge can be found in the simplest postures. Most students are looking for release and relaxation from the stress of everyday living, though many also enjoy a good challenge. Students are encouraged to find their own "edge" (the place where the stretch or effort is clearly felt but is still sweet and never painful) and challenge themselves only to the level that feels right for them on that day, at that particular moment in time.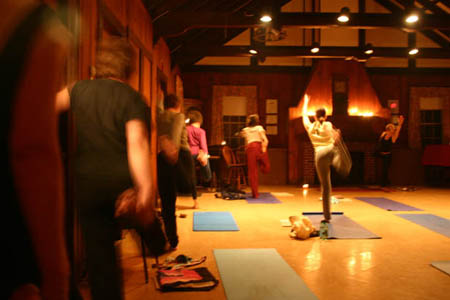 Students are invited to discover their own balance, always responding to their body's limits with respect and loving compassion while also exploring their edge without pushing beyond it.

All classes include breath awareness, stretching, health-giving yoga postures and flows and deep relaxation to leave students feeling nurtured and rejuvenated. It's an ideal way both to relieve the stress of the day and to re-establish a calm connection between mind and body. Yoga also helps improve posture, relieve aches and pains, and increase strength, flexibility, grace and ease of movement.

Students attending evening classes are amazed at how quckly they leave the tensions and cares of the day behind and the quality of the deeply restful and restorative night's sleep they experience after class.

Early morning classes are designed to center, energize and relax the body, mind and spirit. Classes practice deep breathing, warm-ups to stretch and open the body, traditional postures, and posture flows concluding with a guided deep relaxation. Students leave feeling energized and relaxed, empowered to face whatever the day has to offer with equanimity. They learn ways to regain these feelings if they begin to fade as the day unfolds.